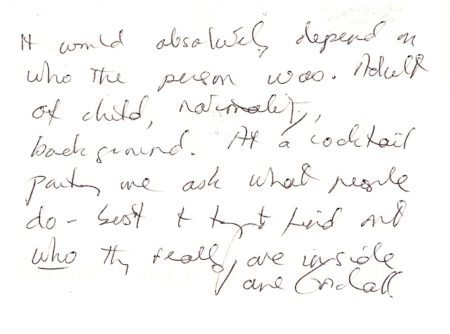 It would absolutely depend on who the person was. Adult or child, nationality, background. At a cocktail party we ask what people do – best to try to find out WHO they really are inside.
-Jane Goodall, British primatologist and anthropologist. Considered to be the world's foremost expert on chimpanzees.
Jane, the documentary premiere's Monday, March 12th at 8/7 Central. Click here to check it out!